Cruising is an awesome way to visit the Caribbean Islands. Here, our favorite itineraries.
There's a reason why uber TV producer Aaron Spelling set his popular, nine-year-plus series "The Love Boat" on a cruise ship: A vacation at sea is inherently romantic. Setting sail on the sea of love, however, does take a bit of planning. we gathered some of our favorites based on budget and itinerary length to ensure you smooth sailing. Bon voyage!
---
If you have three nights:
Disney Dream Disney Cruise Line
This regular mini-excursion sails out of Port Canaveral, Florida to Nassau and Castaway Cay, the line's private island in the Bahamas. Picture gorgeous beaches, crystalline water and a laid-back barbecue area. You fly into Orlando, Florida and then get a transfer to the ship. Best of all, if you want to combine this sailing with a few nights at Walt Disney World, the line makes the experience seamless — the team even transfers baggage from your cabin to your hotel room.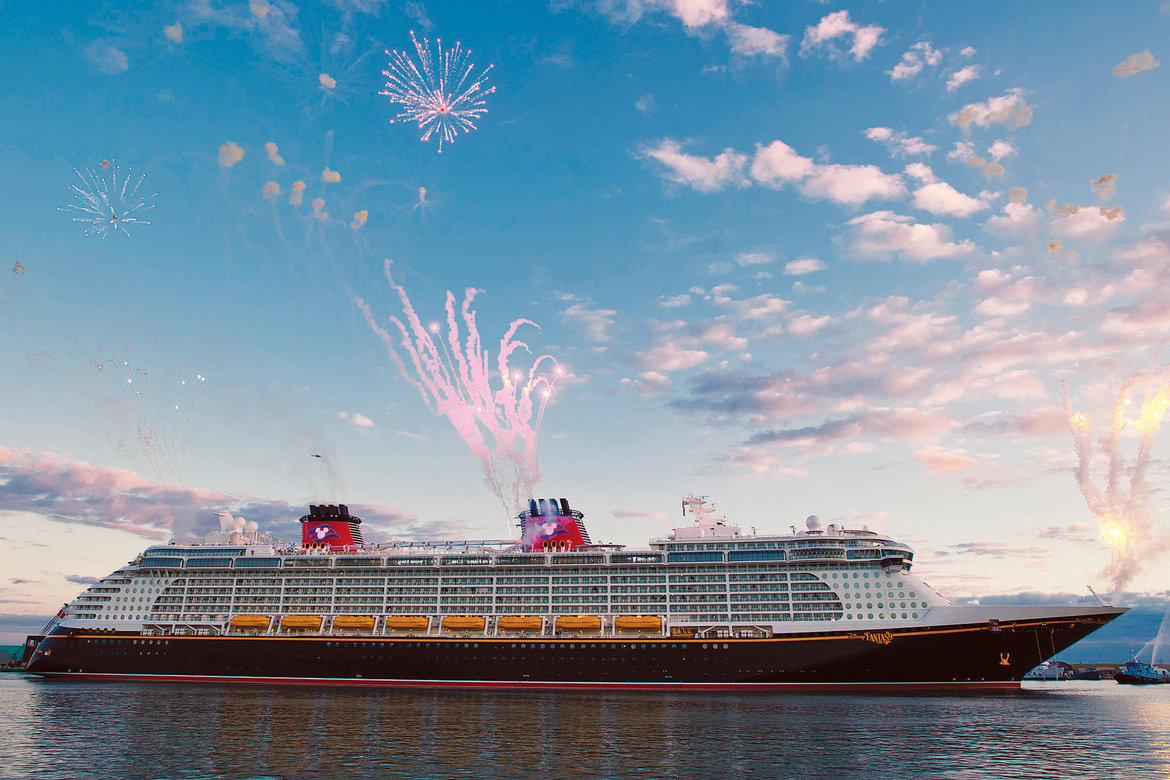 Highlights: Dinner at Remy, the line's formal, modern French restaurant. The name is an homage to Disney's animated 2007 film Ratatouille, but the meal is decidedly chic, with a cheese tray and elegant takes on luxe ingredients. And yes, there are lots of kids on these ships, but there are also adults-only areas including a pool, restaurant, beach on the private island and watering holes including a Champagne bar.
---
If you have five nights:
SeaDream II SeaDream Yacht Club
This sailing on a small 110-passenger ship cruises from St. Thomas to Anguilla, St. Barts, Virgin Gorda, Anegada and Jost Van Dyke. It's a truly beautiful sail around smaller ports that larger vessels just can't reach. In addition, the ship overnights in St. Barts so you can take advantage of the glam nightlife scene.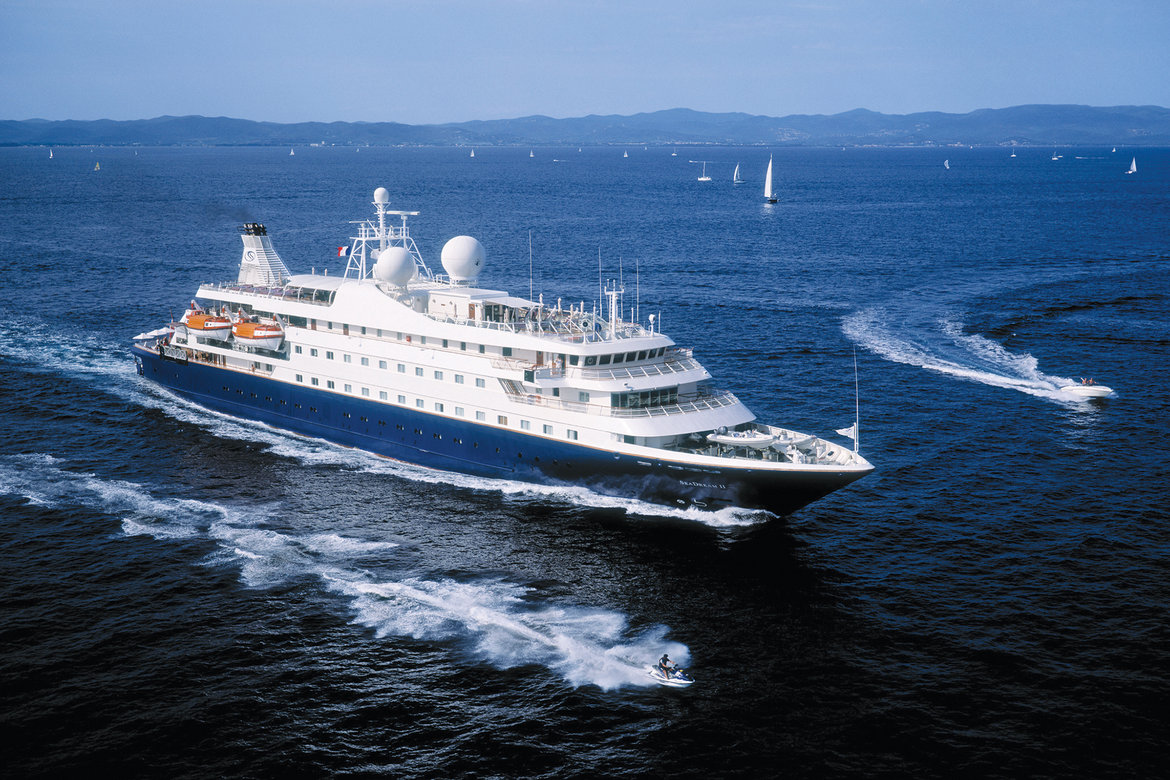 Highlights: Prepare to have your mind blown: these islands have some of the most gorgeous beaches in the world. The ship itself is decidedly romantic for an older, smaller vessel. The daybeds on the top deck are great for sunbathing and stargazing.
---
If you have six nights:
Norwegian Getaway Norwegian Cruise Line
The line's newest ship sails from Miami, and the decor and amenities onboard reflect the home port. Think Latin dancing and Cuban coffee. The itinerary stops at St. Martin, St. Thomas and Nassau, Bahamas.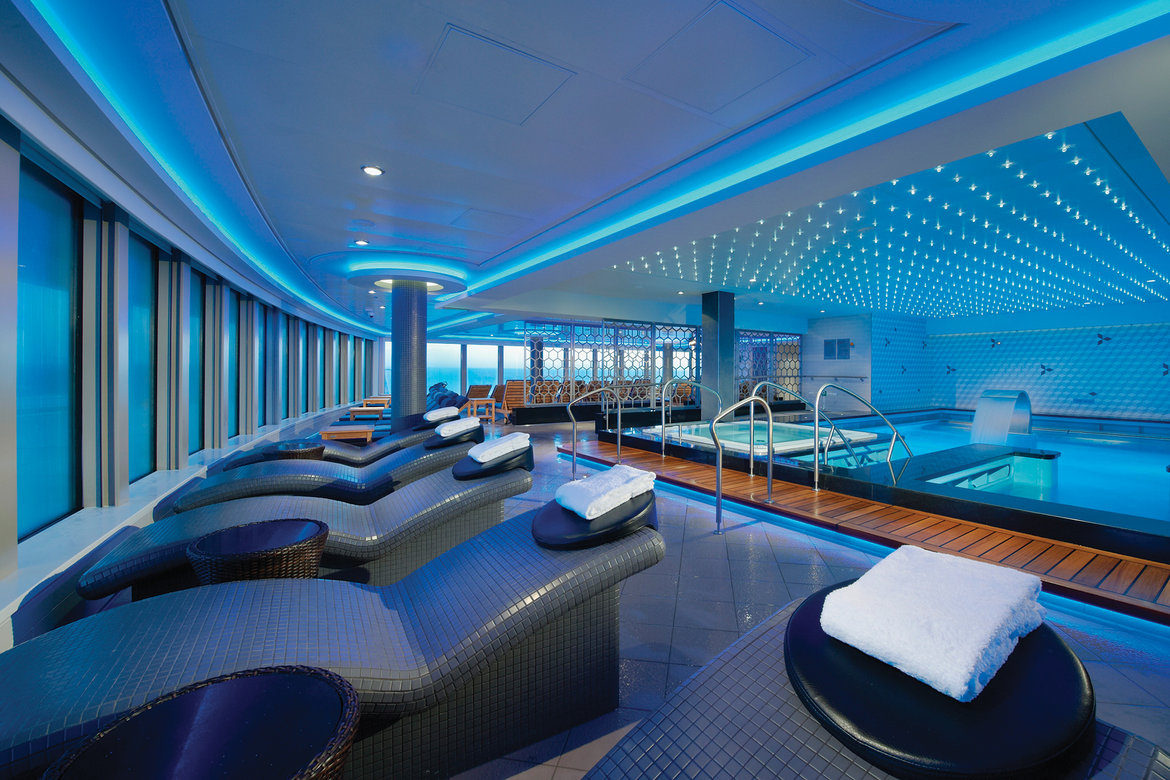 Highlights: If the salt air makes you crave seafood, you'll find plenty of it on this ship. There's a clam bar on deck and a high-end seafood restaurant with a raw bar, all of which are helmed by Food Network star Geoffrey Zakarian. The mojito bar serves a long list of takes on this popular minty concoction and, best of all, has outdoor seating.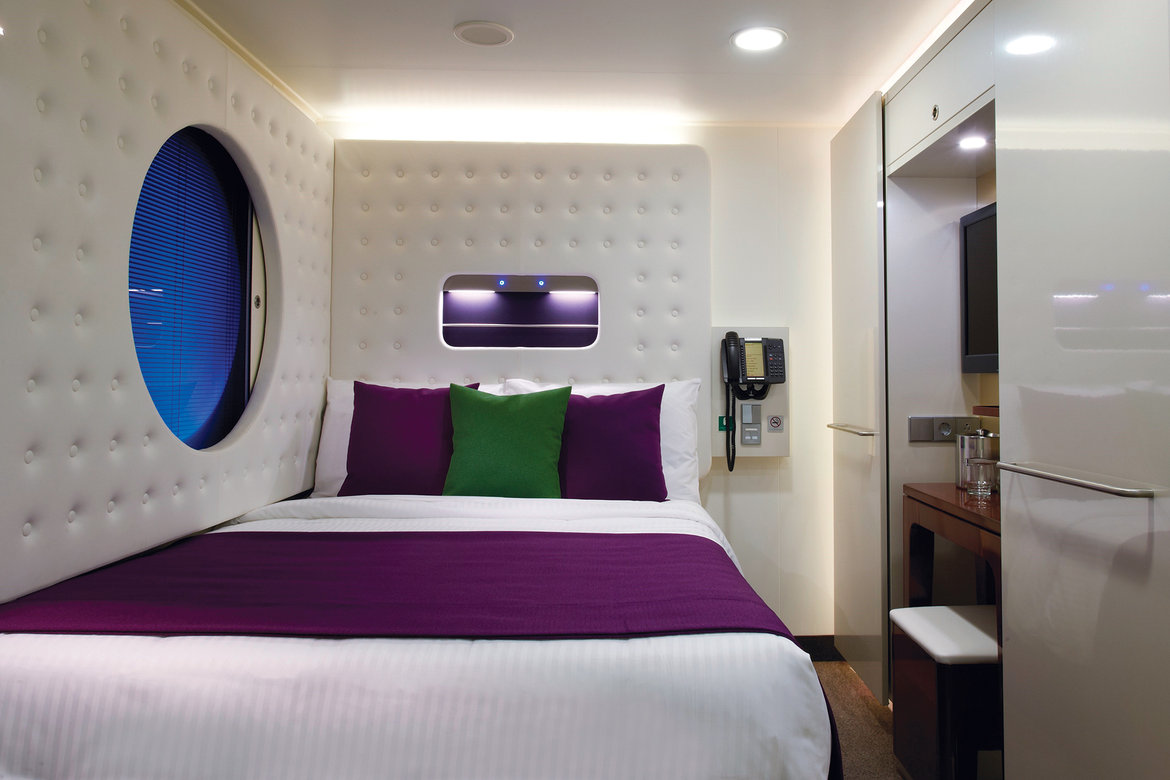 Regal Princess Princess Cruises
This ship — the newest in the feet — sails out of Fort Lauderdale on an eastern Caribbean itinerary that takes you to St. Martin, St. Thomas, and the line's private island in the Bahamas.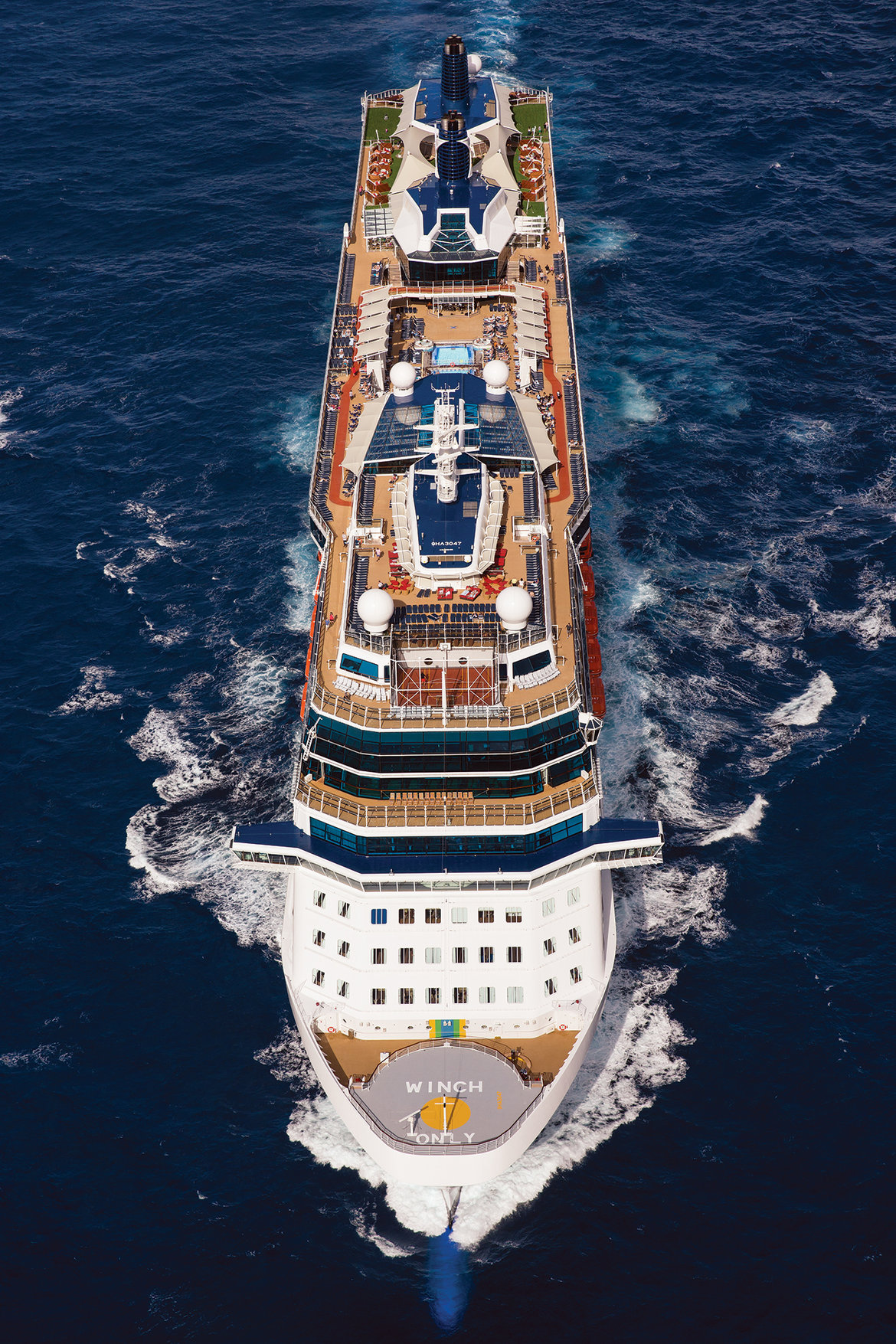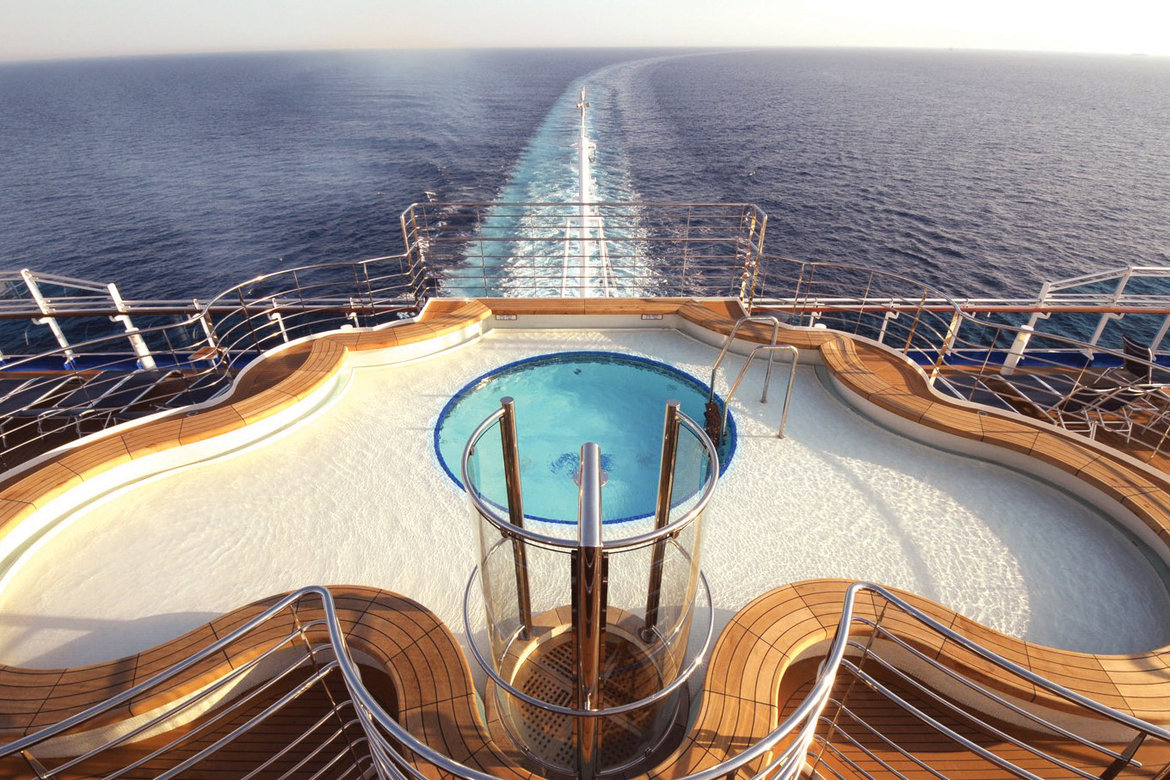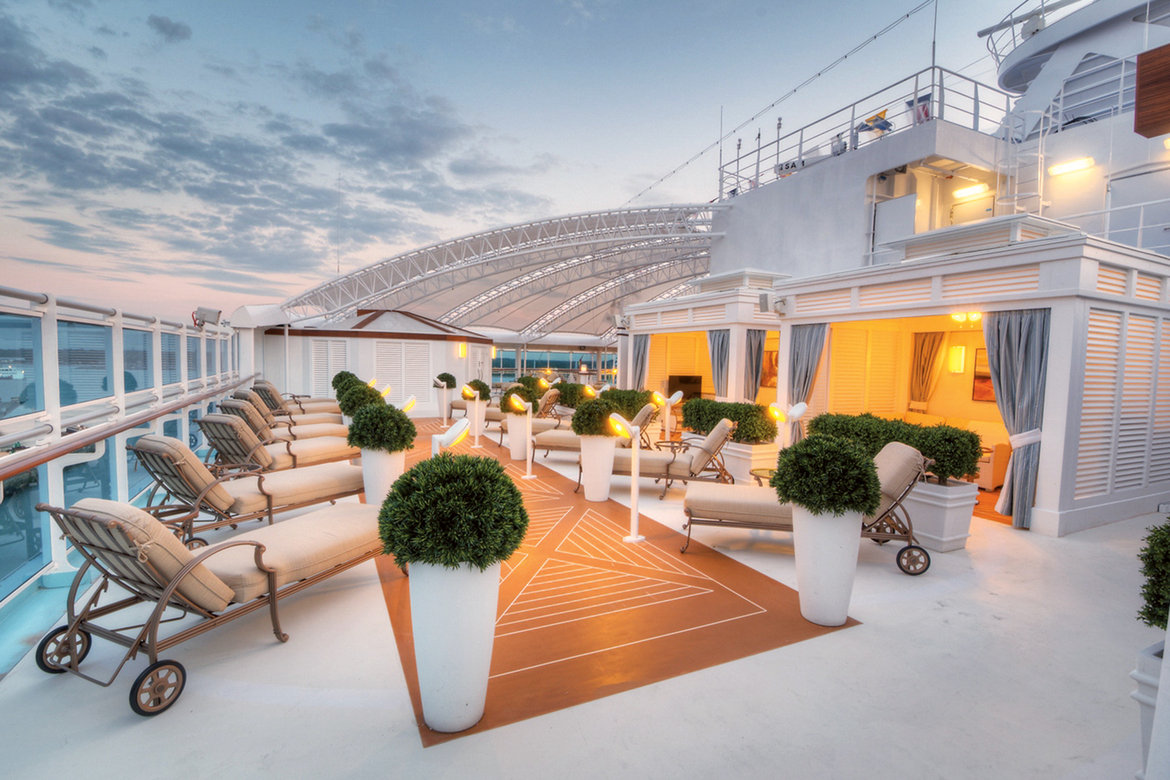 Highlights: Princess Cruises, most famous for being involved with TV's "The Love Boat," is quite tasteful. A real standout: the proper pizza restaurant, with brick oven pies topped with fresh mozzarella and basil.
---
If you have seven nights:
Celebrity Reflection Celebrity Cruises
This trip sails out of Miami — and who doesn't love Miami? We suggest flying in a night early and hanging out in buzzy South Beach before you sail. On this itinerary, Celebrity Reflection travels to the Western Caribbean, stopping at Cozumel, Grand Cayman, Montego Bay and the Bahamas.
Highlights: The spa is super-pampering. Upgrade to a spa cabin and you'll get complimentary access to the facilities and pool. If you start to feel like you're doing your pre-wedding workout and diet plan a disservice and you didn't upgrade to an AquaClass suite, check out the ship's healthy food spot by the pool.
Oasis of the Seas Royal Caribbean
The line's newest ships sail out of New Jersey when they head for sunny shores, but we like this itinerary out of Fort Lauderdale, especially if you're cruising when it is cold in the Northeast. The ship calls on Nassau, St. Thomas and St. Martin.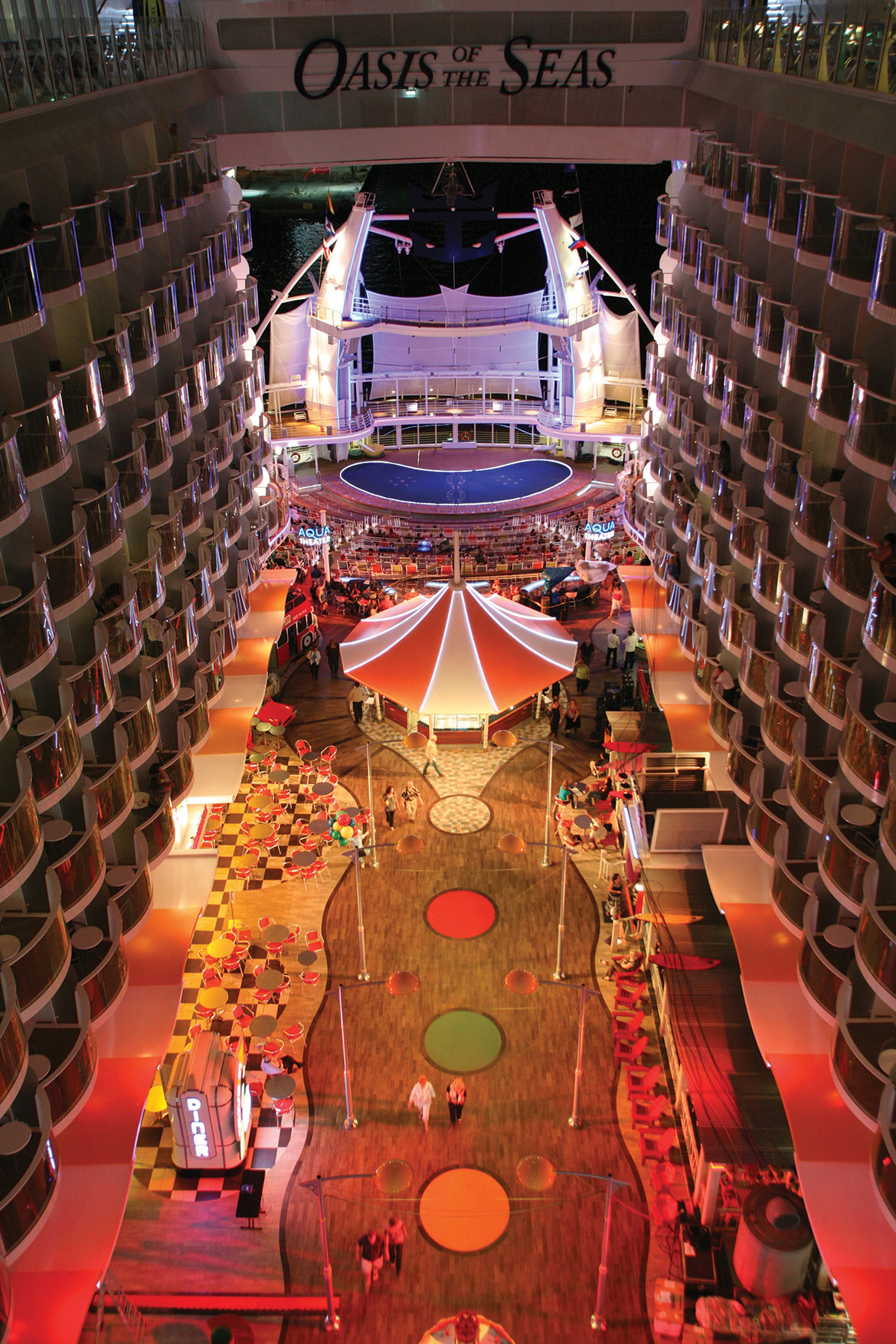 Highlights: Oasis of the Seas pays homage to New York City with a mini Central Park and — get this — a Coney Island tribute with a carousel. A bonus of stopping at Nassau is that you can arrange a day-stay at the mega resort Atlantis and sun by the myriad pools or on the shore.
Let's Plan Your Dream Vacation
When you plan travel with Vacationisms, you're shopping small and supporting a privately owned business based in Goffstown, NH.
We're owned by a husband and wife power duo living locally with their two-nager. Yes, two-nager. When you plan your travel with us, you aren't only supporting our amazing team, you're supporting the community, too. We reinvest heavily in our community in social advocacy, youth development and athletic programs, and we too shop small. We believe that our community is important and we appreciate your business to allow us to continue.